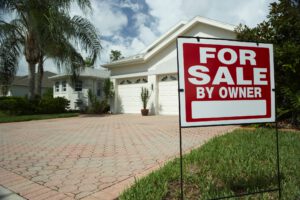 Undeniably, the more popular way of selling a house is through the help of a real estate agent. But a lot of people nowadays actually prefer to sell their homes by themselves. The most obvious reason for that is to avoid paying the real estate commission.
Here the five steps you need to do to sell your house by yourself:
Know your home's value
You have to price your house correctly, not too high and not too low. Because if you price your house too high, it may be left sitting in the market unsold for a long time forcing you to drastically drop the price and sell it for way much lesser than it could've been sold in the first place.
In order to determine the value of your property, you can either:
Get help from online property valuation websites like Zillow or Trulia
Ask a real estate agent based on the market analysis in your area
Hire a professional appraiser
Although the first two options are free, there are some, I won't say disadvantages but, factors to consider. Online valuation sites' estimates could be off by thousands of dollars, while asking for an opinion from a real estate agent could put you in a position inclined to get sales pitch and avail the agent's services, after all, the real estate agent did you that favor of analyzing your home's value for a chance of listing your property.
An appraiser on the other hand can give you the most accurate valuation of your home. You can also make the appraisal as a basis when a buyer is negotiating the price of your property. However, the downside of getting a licensed appraiser is the fee. Most of them charge a range of $300 to $500 for their service.
Prepare your property for sale 
There is still a lot that you need to do if you want to sell your house fast. The moment the buyer steps into your property, everything matters to make the best impressions. Buyers would be hesitant to buy a home that needs a lot of fixing. So you have to make sure that all of the necessary fixes and upgrades are done prior to listing your house for sale.
Improve your home's curb appeal. Make some landscaping, create new pathways, plant beautiful perennials, install low fences to make your front yard look wider, and make your porch look nicer. Installing some outdoor lights also does the trick.
Complete all the necessary repairs especially the major ones like roof damages, plumbing problems, and all others. Buyers don't want a high maintenance house because of multiple issues.
Deep clean, declutter, and depersonalize your home. Make sure everywhere is clean and all unnecessary stuff and boxed and kept away, and so are all personal things like bills and family photos, they should be kept out of sight.
Replace your paint with neutral tones, because nobody dislikes neutral colors. Besides, it makes it easier for the buyers to imagine themselves what they would like to do with your space should they buy it.
During the house viewing, light a scented candle or spray some fragrance. Good smell makes people happy. But also make sure it is subtle and not overpowering.
Strategize your marketing
You can advertise your home in newspapers, in social media like Facebook, or in online real estate websites. You can also make a sign in front of your house, or you can print flyers and brochures you can hand to anyone who expresses interest in your home.
The other thing you can do is hosting an open house. Weekends would be the best time to host this event and make sure you have advertised it ahead of time so people can block their schedule.
Negotiate with potential buyers
You have to decide how low you are willing to go for the price of your home. Most likely the buyer will present you an offer that is way lower than your selling price. Initially, the negotiation will be verbal, until you both compromise and come up with a price you both agree. Then the buyer presents you a written offer and you provide a contract that should include absolutely all the details, including home inspection and getting a copy of the buyer's mortgage approval.
Close the sale
Closing is a legal affair and is usually done in an attorney's office or a title company. Most of the processes are being handled by the closing agent but you have to make sure you provide necessary documents as quickly when needed. Also, you should keep in contact with the buyer during the process especially involving the buyer's mortgage. Communicate to the closing agent all the back and forth details.